The Problem With Stumbleupon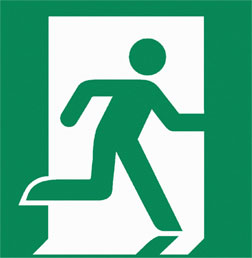 The problem isn't so much with StumbleUpon itself, as it is with the traffic that comes from it. Earlier this year, StumbleUpon passed up Facebook as the number one source of social media traffic in the US. That means that StumbleUpon is responsible for more people finding more links and visiting those links, despite having a user base around 13 million compared with Facebook's 600 million.
So why is that bad? Many speculate and claim to have proved that Google and other search engines use bounce rate as a factor in their search algorithm. If we assume this is true, StumbleUpon traffic could actually be bad for your site.
Generally, StumbleUpon users, while possessing the power to drive an immense amount of traffic somewhere very quickly, typically don't stay on any one site for long. In most cases this also means they don't usually click through to other pages. When a person visits your site and visits only one page, Google sees that as a bounce.
On top of that, hundreds of people swarming a link and bouncing or only staying for 10 seconds or so, murders all the other important anlytics measurements you're trying to maintain as a site that serves up great content. When you see that people are bailing after 10 seconds and your time on site begins to drop, a normal reaction would be to adjust the content to make it 'stickier'.
However, with StumbleUpon, you don't really know what it was that brought them to your site or the assumptions they made when clicking the link. Your content could be excellent, but just not what they were expecting. The other thing is, if a network with only 13 million members is beating Facebook in traffic contribution, those people clearly have to be visiting an immense amount of sites very quickly, 10-15 a minute in some estimates.
Remember that traffic is vanity, conversion is sanity. We see this StumbleUpon problem playing out on Salty Waffle pretty clearly. An article will get 'stumbled' and then hundreds of people come see it only to bounce and stay for an insignificant amount of time. Don't get me wrong, we appreciate all traffic, it just might not be the healthiest kind of traffic you can be getting for your site. Generally, stumblers don't convert and don't return which are two huge reasons behind creating the content in the first place.
Are any of you having this problem with StumbleUpon traffic? Do you find it worth the sacrifice of other measurements to boost traffic? What about the other side, how do you use StumbleUpon? Do you contribute to the bounce effect the network seems to be having with the links it shares? Is that just the nature of StumbleUpon? Let us know what you think and how StumbleUpon is postively or negatively affecting your efforts.